Due to missteps in the original planning, and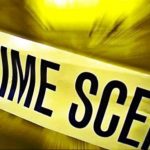 permitting process. Sonoma County is now in the position of having large scale commercial cannabis cultivation operations in residential neighborhoods.
When formulating the new rules, Sonoma County specifically intended to exclude cannabis operations from residential areas. Guess what, they didn't, oops Do over needed.
There are currently permit applications for large scale commercial growing operations:
In Penngrove, on Davis LaneI
n Spring Hill Area, on Purvine Street
In Bloomfield Area, on Moro Street
These are only examples, there are 100's of permit applications pending. Possibly in your neighborhood. In some cases under current rules, you would not be notified or have an opportunity to speak against it.
These are residential areas. How would you like a Pot Farm smack in the middle of your neighborhood, where your kids play and ride their bikes and where you walk your dog and where you enjoy the quiet peaceful enjoyment and rural lifestyle you likely worked your whole life to have?
Keep in mind that 8 out of the last 10 murders in Sonoma County took place at pot operations.
When asked that question at a recent meeting, the Sonoma County supervisor in attendance said plainly, no, he wouldn't like it in his neighborhood. The Sheriff concurred.
That was at a meeting recently in Penngrove with David Rabbitt to discuss this issue and several properties that are in the works. @80 people attended and the great majority were vehemently opposed to cannabis operations in residential areas of the county.
The problem cited was not legal pot or pot growing it was pot operations in residential neighborhoods.
This paper describes the problems that Sonoma County PRMD staff highlighted to Supervisors:
"Commercial Cannabis Cultivation in Rural Residential Zones(PDF: 73 kB)"
Found here:
http://sonomacounty.ca.gov/Cannabis/Legislative-Updates/County-Ordinances/
Issues cited:
Lowered property values
Safety. the fear of parents for their children and restricted outdoor play for children because of vicious dogs being used to protect grows
Noise due to massive amounts of air conditioning and generators and cooling systems for lighting
Massive amounts of water and electricity required, transformer blow outs
Heavy vehicle traffic on residential streets
Response considerations for fire fighters
Occupational hazards
Taxing police and fire departments, sometimes rural volunteer departments
The lack of right to be notified before a grower moves next door
The destruction of health and quality of life by pesticides and chemical fertilizers used in a residential neighborhood.
Extract: "Cannabis cultivation within residential areas can cause numerous compatibility concerns including offensive odor, security and safety concerns, proximity to sensitive land uses (i.e. schools), use of hazardous materials, unpermitted electrical and building construction causing high fire danger, light and glare, noise from generators, damage to housing stock from mold and mildew, and reduced housing stock due to single family homes being used for cannabis cultivation. Despite these compatibility issues, there are an estimated 3,000 separate cultivation operations within these districts, most of which are less than 2,000 square feet of canopy size. "
This is from the County itself and in fact the County has regulated only minimal size non-commercial pot farming in RR zoned areas (6 plants 100 Square feet).
Please write to the Sonoma County Supervisors and ask them to fix the rules to keep commercial cannabis operations in the industrial farming areas where security and lighting and other measures can be managed and where residential neighborhoods will not be put at risk.
A group has been organized in response to the proposed operation on Davis Lane:
No to Neighborhood Commercial Grows Alliance
A group has also been organized in response to a similar proposed operation on Purvine Road:
No Pot on Purvine
https://www.nopotonpurvine.com
If you have concerns you should contact David Rabbitt's office and time is of the essence as these permits are in processing:
Phone: (707) 565-2241
David.Rabbitt@sonoma-county.org
Andrea.Krout@sonoma-county.org
Following is From No to Neighborhood Commercial Grows Alliance, modified:
To Sonoma County Supervisors,
Here are 5 requests for your consideration:
Issue an immediate moratorium on ministerial permits for commercial cannabis grows on non conforming DA parcels of less than 20 acres to enable further review, including notice to surrounding neighbors and an opportunity for them to voice their concerns and have appropriate action taken.
For non conforming DA areas, revise the permit process so that they would be discretionary, not ministerial.
Revise the regulations to establish a minimum buffer zone of 5,000 linear ft, between all commercial grows and any residential areas, including non conforming DA neighborhoods.
Revise regulations to require that all commercial cannabis grows are subject to CEQA review.
Revise regulations for commercial cannabis permits to include limitations on saturation of an area, and cumulatively consider the impacts.
In the case of split zoned Properties including an RR or AR designation, the RR or AR should take precedence when applying for cannabis permits
Also please go to ruralsonoma.org and join the mailing list there so you can be added to the list of concerned citizens and be kept informed